Gran Avila - Preselling House & Lot
Premium project of StateLand Inc in Masadas Out Calamba Laguna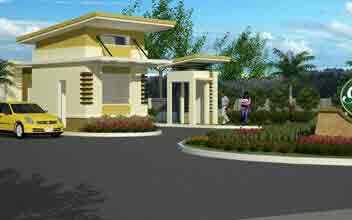 Project Type : House & Lot
Listing Type : Preselling
Developer Name : StateLand Inc
Units : House & Lot
Price: ₱ 691,000 & Up
Address : Brgy. Majada Out,
Location : Calamba , Laguna PH Gran Avila StateLand Inc Gran Avila Gran Avila StateLand Inc Gran Avila Calamba
https://granavila.buystateland.com
Gran Avila is the latest economic housing project of renowned developer, Stateland, Inc. in Barangay Majada in one of the fastest growing cities in Laguna, Calamba. The project encompasses 16.25 hectares of prime land, inspired by modern-themed architectural designs. The subdivision is divided into five phases with residential units that provide flexibility and comfort to its future residents. Stateland's adherence to quality, meticulous workmanship and compliance with industry standards in land development are evident to this economic housing development. Each house model offers various modern designs with flexibility and functionality. These homes are built with careful attention to detail to assure the integrity of each structure.
Stateland homes are stronger and more durable that create structural soundness to suit the growing needs of their homeowners. Avila is the highest provincial capital in Spain. It is well known for being the "City of Saints." Statelandconverges the concept of being a place of saints and modern architectural theme that is perceived to be timeless and harmonious community.These ideas evolved into Gran Avila.

Stateland, Inc, Gran Avila, House & Lot for Sale in Laguna, Philippines. For price list, model house, floor plans, payment terms, CHAT LIVE with an agent 24x7. If you're looking to find Stateland, Inc, Gran Avila for Sale, then check here first. We have full details of Stateland, Inc, Gran Avila for Sale updated regularly. Everything you need to know about Stateland, Inc, Gran Avila House & Lot buying process, broken down into stages. Includes selecting a unit, choosing a payment plan and buying your dream home at the right price.
With LTS (Ph1, Ph1A, Ph2, Ph3, Ph4, Ph5)

Popular Links
Gran Avila
Gran Avila Location
Gran Avila For Rental Units
Gran Avila Resale Units
Gran Avila Pre-Selling Units
Gran Avila Showroom
Gran Avila Amenities
Gran Avila Price
Gran Avila Contact